Basic policy of SDGs
Under the Corporate philosophy,
'Aim for being necessity of the customers
and society with responding the customers'
variety of needs accurately, providing the original, qualified,
reliably used products continually and willingly
contributing to the environment,
select the 5 focused key words and make efforts
for the following social challenges for achieve SDGs,
"Corporate Philosophy"
We consider contribute the society and balance with environment as one of the top priority.
We provide the products and services that can be satisfied and impressed, and being flexible with the change of times.
We also focus on the enviroment issues.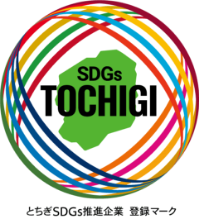 Our 5 Focused Ranges
| | |
| --- | --- |
| Trust & Intimacy | We attempt to built the close relationship with suppliers, community, and employees. |
| Swiftly & Accurately | We attempt to be flexible with rapidly changing world, and continuously supplying the products that match the needs accurately. |
| Stability & Continuity | We attempt to make the supplier and community stable, provide the good quality and reasonable products reliably used. |
| Innovation & Progress | We attempt to develop not only our customers but also the society by providing the well-selected and innovative products. |
| Environment & Reduction | We attempt to reducing the things as hard as possible for helping the polluted environment return into the beautiful earth. |
M

easures to the Stakeholders
Stakeholders
Items to Make Efforts to
Customers

・Fair trade practice

・Create occasions to share learning and improving

・Construct the supply network for stable supply

・Supply chain optimization using distribution warehouse

・Improve operating efficiency with establish appropriate delivery routes

・Prevent misdelivery from get organize in the warehouse

・Quality stabilization with reduce the defective materials

・Cost reduction with material unified

・Productivity improvement with constant process review
(waste reduction, efficient resources operation)

・Supply stabilization of high quality items

・Structure of product buck up system
(flexible machinery selection)

・Secure superiority with patent acquisition

・Development furtherance of new products and new technology

・Problem solving contribution with proposal based sales approach

Employees

・Develop work style reform with work from home introduction

・Maintenance and improvement of work-life balance with developing paid leave

・Improvement of women's managerial position cover rate

・Development of human resources with in-house training and workshop acceleration

・Create satisfied workplace with management by objectives linked to evaluate personnel system

Local Society

・Provide the place for Emergency Evacuation Area
(in Kamidaicho)

・Contribution for local community development
(interacting with the locals, participate in the baseball games, chambers of commerce and industry activities)

・Development of offering appropriate products for disasters

・Ensure and create employment with in-housing delivery department

Society

・Contribution for social business solutions by medical use packages manufacture and sales promotion toward Southeast Asia from factory abroad

・New field challenge for social business solutions
(regenerative medicine, disaster prevention)

・Structure of business system evolving with sence the change of times

・Enhance of energy-efficient by yield rate improvement

・Energy reducing with bring in daylight saving time

・Waste and environmental burdens reduction with thorough going inventory control

・Resources effective use with recycle developing

・Comply regulations with ISO14001 operation